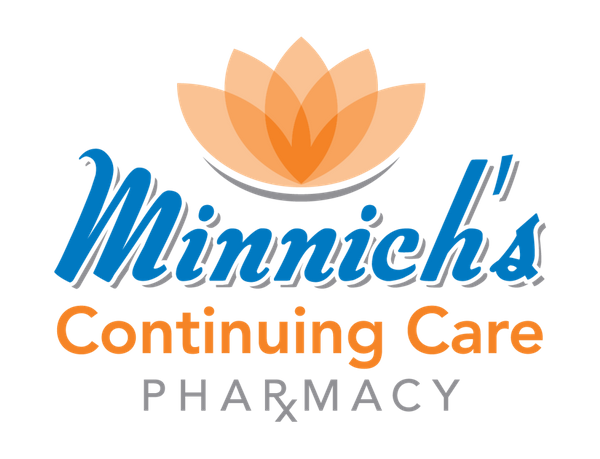 At Minnich's, we take our role as Health Advocates seriously, because your health is a serious matter. Our team constantly strives to provide extraordinary pharmacy care, personalized service, and clinical expertise to healthcare consumers in Central PA. In addition to the services we provide to our walk-in patients and local businesses, we also offer long-term care services to help your residents stay healthy. We understand that a healthy facility keeps residents and staff members happy, so we do our best to protect the health of each resident with responsive and reliable service, while maintaining the utmost dignity and respect towards each resident.
Minnich's Continuing Care Pharmacy
Prescription Delivery
Our pharmacists are dedicated to managing all of your patients' medications, and with multiple daily deliveries available, the Minnich's Mobile team will make sure your residents will get their medication when they need it, even in rain, sleet or snow!
EMAR Compatible
Compatability is never an issue with Minnich's. Our system can interface with multiple Electronic Medication Administration Record (EMAR) products.
HIPAA Compliant
Our staff is highly trained and HIPAA compliant to ensure the privacy of your residents and the confidentiality of their medical history.
On-call Pharmacists
Our staff pharmacists are on call 24 hours a day, 7 days a week. We never sub-contract on-call hours, so you will always have a familiar Minnich's pharmacist available to you who knows your staff and your residents.
Consultation & Education
Our consultant pharmacists are members of the American Society of Consultant Pharmacists (ASCP) and are able to provide chart reviews, medication cart audits, and medication pass reviews. They are available to provide inservices and educational meetings for your staff. Educational information is also available upon request for you to display or handout to your residents and staff.
Custom Packaging Capabilities
We have the capability of multiple types of customizable and facility-specfic packaging to make it safe and easy for your residents to get their correct dose at the right time. Accuracy, accountability, and efficiency are all just as important to us as they are to you.
Extensive Inventory
We keep an extensive inventory on-hand to enable us to fill all new orders the same day with few instances where a medication is not available the day it is ordered. In addition, we are able to do prescription compounding for topical gels and other specialized medications.
Billing & Insurance
Our office is always up-to-date on the latest information regarding insurance and billing. We are staffed with accounting specialists who are experienced with long-term care billing issues and the coordination of benefits with Medicaid, Medicare and Medicare Part D. They are always happy to answer any questions your staff or residents may have regarding these issues.
For more information on the Long-Term Care Services we offer, please download our brochure.