Walk-ins for the COVID-19 and Flu vaccine now available Monday-Friday 9am-5pm
Please follow the following CDC guidelines:
- Please observe social distancing
- If you are sick/febrile, please use our delivery or curbside pick up by calling 717-848-2312
Thank you!
We fill new and existing prescriptions in-store, by phone, online, and with our mobile app.
Transfer your prescriptions to our pharmacy using our simple and secure online transfer form.
Visit us in store or get in touch with a member of our pharmacy staff. We're always happy to assist you.
Become a Pharmacy Insider
Subscribe to our newsletter for promotions, health news and savings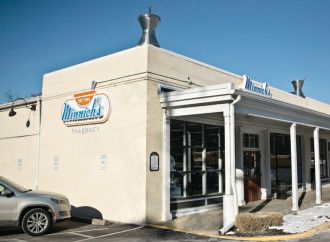 Is anything more important than your family's health?
Since 1946, Minnich's Pharmacy has been a health advocate for the families and residents of York County. For over 75 years, our focus has been, and always will be, to put the best interest of our patients first. Today, we continue to keep York County healthy, but with fresh new faces, a new look and a new approach.
As a health advocate, we understand the continual need for growth in areas of technology and professional expertise in order to meet the changing needs of our customers. This is an advantage we have as a small, locally-owned business. Unlike the retail chain pharmacies, we have the freedom to adapt to our patients needs without corporate policies. Let us be your family's neighborhood pharmacy.
Minnich's Pharmacy is a local, employee-owned pharmacy, and as a small business, we encourage you to shop local and support the other small businesses right here in your community.
Your Pharmacy Experts
Trust Us With Your Health


At Minnich's Pharmacy, we believe that being a local independent pharmacy means providing healthcare and compounding services to our patients that are customized to meet their needs. Visit us today and let us take care of you.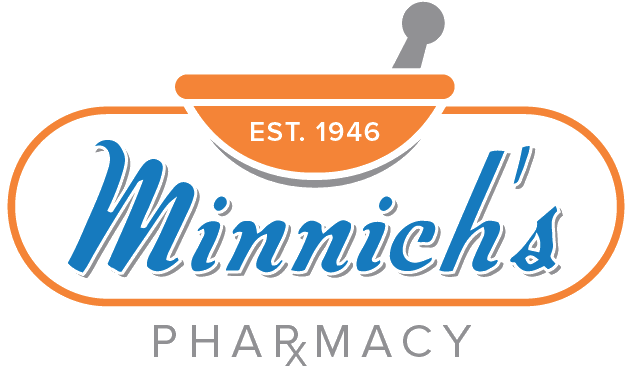 Download Our Free App.
Your health information in one place.

✓ Refill 24/7 »
✓ Set Reminders »
✓ Save on Medications »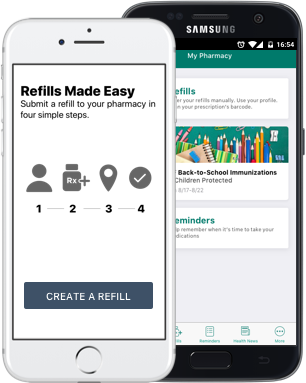 Gary H.
"Impressive service! If you are tired of dealing with the big box pharmacies, give Minnich's a try. Local, independent, customer focused service. Free delivery is awesome"

Abihail T.
"Experienced staff. Very warm and friendly atmosphere. Will address any concerns."

Julie W.
"I love Minnich's Online Refill option on their website. I can place my refill order any time of day and they call me when it's ready."
Minnich's Pharmacy combines high quality products with personalized care. Our staff is happy to help you with any questions you may have.
Check out our weekly health news blog, or subscribe to our newsletter and receive updates on health articles, promotions, specials and much more.
We offer a wide variety of services including conventional prescription filling, compounding, medical equipment, medicare open enrollment and much more.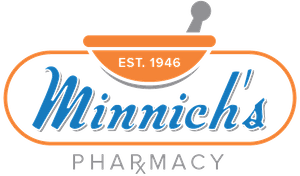 We'd Love To Hear From You
At Minnich's Pharmacy, we're committed to helping you live a healthier life. Our pharmacy staff would be happy to help you with any questions you may have.

P: 717-848-2312
F: 717-854-9501